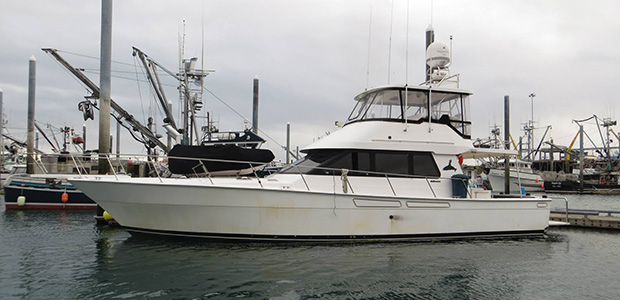 For owners of recreational as well as commercial boats, marine surveying may be necessary for insurance and financing purposes. When you require a boat survey in Alaska, you need a team of experienced, accredited surveyors to ensure you're getting the most complete and accurate opinion. Rocky Point Surveys LLC is pleased to be able to conduct the following types of marine surveys using our decades of experience and considerable qualifications: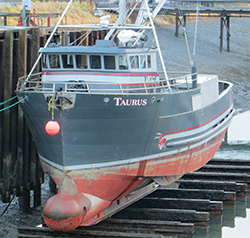 Condition and value surveys: Condition and value surveys are usually required by insurance companies and/or financial institutions. These surveys will include a description of the construction and current condition of the hull and major systems (i.e. electrical, fuel, machinery, rigging, etc.), an estimate of the vessel's current market value, an estimate of the current replacement cost, the surveyor's opinion of the vessel's suitability for the service intended and the surveyor's opinion of whether or not the vessel is an acceptable risk for marine insurance. You should check with your insurance company and/or financial institution about whether they require an underwater body inspection as part of your boat survey in Alaska.
Damage surveys: Damage surveys are performed to determine the extent of damage, identify recommended repairs, estimate repair costs and determine the most reasonable attributable cause for an incident.
On/off hire surveys: On/off hire surveys are usually conducted at the commencement (on hire) and termination (off hire) of a vessel charter contract, and are done for the purpose of determining the extent of any damages, other than normal wear and tear, that may have occurred while the vessel was on charter. A ship survey in Alaska generally also includes details of the vessel's bunkers and consumables.
Load and lash surveys: Load and lash surveys are surveys to inspect the vessel and the cargo loading/lashing/securing aboard a vessel for a specific intended voyage.
Many variables affect the cost of a ship survey in Alaska. These include (but are not limited to) the vessel's size, type, age and general condition, materials used in the vessel's construction, service for which the vessel is intended, location of the vessel and whether or not an underwater body inspection is required.
It would take considerably longer to survey and write a report for a neglected 20-year-old vessel than to perform a similar survey and report on a three-year-old vessel in Bristol condition.
A vessel is not only a serious monetary investment—it also involves the safety of life and limb. Please contact Rocky Point Surveys LLC for an individual quote by calling 907-299-3377. We look forward to assisting you with all of your marine surveying needs.